We often see patients who complain that they suddenly look older – occasionally they will pinpoint a specific time when they believe that the aging process began.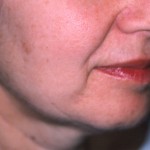 Often this realization reflects an abrupt awareness that the shape of their face has changed. This is a component of the process of facial aging; your face changes, fat deposits shift, and skin loosens up.
Wrinkles normally visible only when smiling or frowning may now be present constantly.  Ridges, bumps, and folds have begun to interrupt the smooth facial surface contours of youth.  It becomes frustrating to be asked repeatedly if you are tired and angry when you actually feel well rested and happy.  There is a tipping point that each of us has where the slowly progressive, cumulative changes that have been occurring are perceived as aging.  This awareness frequently creates the desire to do something to counteract or at least slow down the process.
The changes that occur in the face that we perceive as aging are frequently the result of alterations in both the amount and position of facial fat.  Youthful appearing faces are characterized by full, round cheeks which taper smoothly down towards a sharp, well defined jaw line without any unwanted wrinkles or folds interrupting this transition.  "As we age, the fat of the cheeks gradually descends and diminishes in volume producing a flat, hollow appearing contour," says Philadelphia volume filler dermatologist, Dr. Ringpfeil.  A thickened nasolabial fold, extending from the corner of the nose towards the mouth, develops as a result of the accumulation of the fat in this location.  A loss of jaw definition can occur as the fat settles into the jowl creating a fold from the corner of the mouth down towards the chin.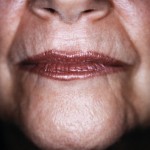 According to Dr. Forley, "recreating the smooth transition of the face from the cheek to the jaw line and lip, characteristic of the youthful appearing face, can often be achieved by volume enhancing injectable fillers that not only restore volume deficiencies but can also camouflage folds by making them appear more shallow."  You can test this effect yourself by putting gentle upward tension on your cheek and seeing how there is a more gradual transition from the cheek to the lip when the nasolabial fold is less pronounced.   Even when surgery is performed, the addition of volume can enhance the outcome by creating a more youthful contour to accompany the lifting of the sagging tissues of the face.
The first step in the decision making process is diagnosing what the main issues are – and then how to correct them.  Just because someone you know had a particular procedure or treatment does not mean that it is also the best choice for you.
A consultation with New York Plastic Surgeon Dr. Bryan G. Forley will help to clarify the available options and enable the development of a treatment plan that is individualized to your specific needs.  212-861-3757
Tags: Aging, Facial Aging, facial volume, injectable fillers, skin sagging, volume, volume loss, wrinkles
Written by Dr. Forley on January 26, 2011