Archive for the 'Non-Surgical' Category
NECKTITE
Submitted on June 30, 2018
Even small amounts of excessive fat in the neck can produce undesirable contour fullness as we age. When the fat is accompanied by changes in skin tone and elasticity, the red...
Read More >>
AM I READY FOR A FACELIFT?
Everyone wants to know what age is appropriate to have a facelift - but there is no ide...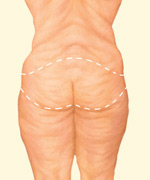 BODY CONTOURING AFTER WEIGHT LOSS SURGERY
After weight loss surgery, resuming normal life can be a challenge. The most significan...