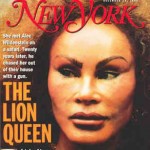 When the basic premise of a plastic surgery procedure is to achieve a natural, untreated look, it is often the case that less can be more.
A subtle addition of volume, thoughtfully positioned by careful injection technique, or a precise degree of tension designed to elevate sagging jowls during a facelift, often leaves others guessing as to what has changed that makes you look so good. An over-treated face, that does not respect the natural features and contours that reflect your individual facial anatomy, can result from the misguided injection of multiple syringes of fillers or extreme pulling from a facelift.
The lack of aesthetic judgment demonstrated by the use of excessive amounts of injectables can produce an unappealing, inflated look that appears unnatural. A face that is mask-like in appearance or seems to have emerged from a wind tunnel should not be anyone's fate when choosing to undergo surgical treatment for aging. You want people to compliment your appearance and not critique your treatment.
Our philosophy is that a judicious, prudent approach to management of the aging face yields far greater satisfaction by enabling enhancement of inherent, individual characteristics and features. During your consultation, Dr. Forley will listen to your concerns and analyze the unique aspects of your face. He will customize his treatment recommendations to achieve a harmonious outcome that complements your underlying facial features and preserves your individuality.
See the Photo Gallery for additional examples of Dr. Forley's patient results.
Tags: Aging, cosmetic surgery blog, Facial Aging, Plastic Surgery, volume, wrinkles
Written by Dr. Forley on February 8, 2011