Once you have made the decision to pursue plastic surgery, where do you go from there? How do you go about choosing a plastic surgeon to perform your procedure?
Plastic surgery can improve your appearance and enhance your self-confidence, but finding a plastic surgeon who is qualified and possesses the expertise to handle your concerns skillfully and safely can be challenging. Dr. Forley was recently interviewed by The Plastic Surgery Channel to share his opinion on factors to consider when searching for a reputable surgeon. He noted the importance of understanding the meaning of "board certified" when evaluating a plastic surgeon's credentials. There are many organizations that claim to offer board certification, but only 24 specialty boards, including The American Board of Plastic Surgery, are recognized by the American Board of Medical Specialties (ABMS). The rigorous credentials and examination process mandated by the ABMS assures the patient that those physicians who achieve board certification by one of their member boards has demonstrated the skills and knowledge necessary to excel in their chosen specialty.
Another useful piece of information is whether the doctor you are considering has privileges to perform the procedure you are asking about in a hospital. Having privileges means that a credentialing panel of other doctors has screened the doctor thoroughly before permission to operate in their hospital is granted. Doctors need to be re-credentialed every two years to maintain their hospital privileges.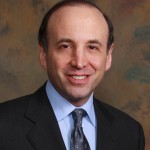 Since many plastic surgeons offer office-based surgery, it is important to consider the safety and quality of the facility in which your procedure may be performed. A standard of excellence that you should seek is accreditation of the office facility by an organization such as The Joint Commission, an independent, not-for-profit, national body that oversees the safety and quality of health care for accredited hospitals and office-based surgery practices. Founded in 1951, it is the nation's oldest and largest standards-setting and accrediting body in health care. Other accrediting organizations are the American Association for Accreditation of Ambulatory Surgery Facilities (AAAASF) and the Accreditation Association for Ambulatory Health Care (AAAHC).
A key element of a safe and successful surgical outcome is anesthesia. Anesthesiologists certified by the American Board of Anesthesiology are best qualified to offer you an optimal experience both while undergoing the procedure and during the immediate recovery phase. You should ask about who will be giving you anesthesia and what technique will be used.
Once the preliminary qualifications have been evaluated, it is important to schedule a consultation with the plastic surgeon(s) that you are considering. During the consultation, you will be able to get a personal impression of the plastic surgeon and have a chance to get your questions and concerns answered. It is a good opportunity to view before and after photos and assess the level of expertise the surgeon possesses in your area of interest. An office will often try to accommodate requests to speak to other patients so that you can get a first hand account from someone who already had the procedure done. You may also want to ask your friends about the surgeon you are considering as often times word of mouth can be a valuable resource when making a decision.
Tags: ABMS, ABPS, American Board of Medical Specialties, American Board of Plastic Surgery, board certified, Plastic Surgery
Written by Dr. Forley on February 14, 2012