Neck wrinkles or creases that run horizontally across the neck can appear at any age. The onset of these wrinkles is related to a combination of factors: neck anatomy, skin thickness, collagen deficiency, repetitive movement, and sun exposure. They are difficult to treat and persist even after a neck lift or facelift.
A successful method of treatment takes advantage of the unique properties present in the hyaluronic acid (HA) cross-linking technology utilized in the manufacture of BELOTERO BALANCE®. This FDA-approved filler can be safely injected into the superficial dermis of the skin to achieve a smoothing effect that is immediately visible. Since it is a non-particle type of hyaluronic acid, it can be used close to the skin surface yet remain undetectable.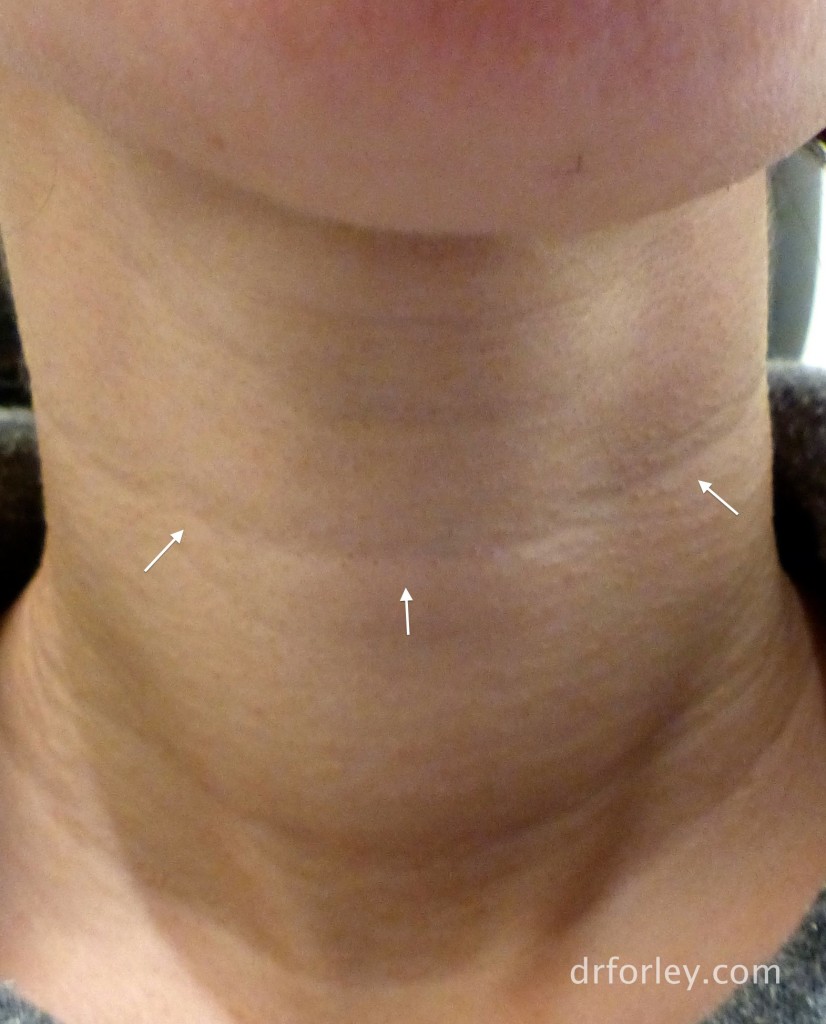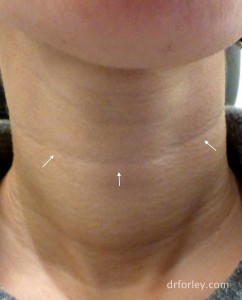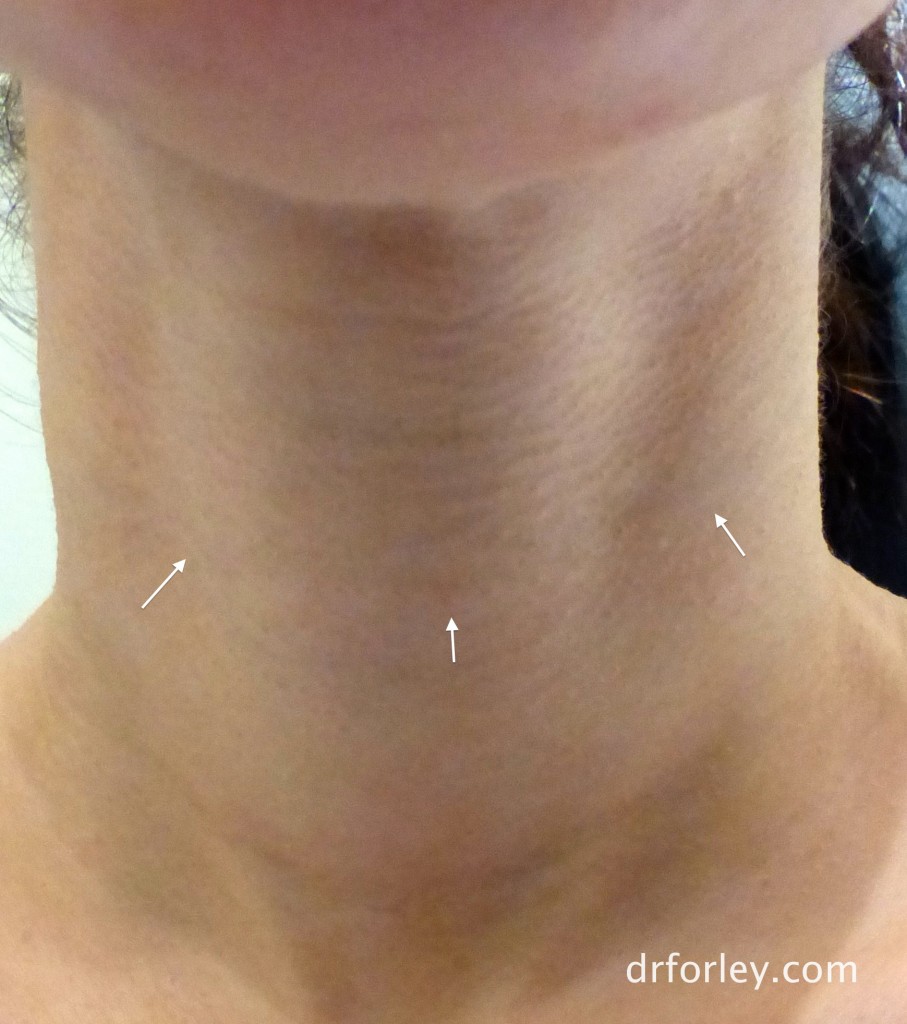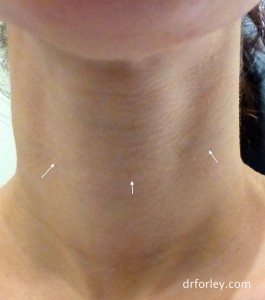 Dr. Forley performs a series of tiny needle punctures for precise BELOTERO BALANCE® injection. Massage of the injection sites is then performed to achieve a blending of the filler with the surrounding skin. Some bruising may be present for a few days after the treatment but this can be reduced by adhering to the recommended protocol of anti-bruising measures. Results will generally last for 6-9 months.

Tags: BELOTERO BALANCE, Facial Aging, facial fillers, injectable fillers, Non-Surgical, wrinkles
Written by Dr. Forley on November 17, 2014