Numerous web and television media and marketing campaigns regarding "stem cells" in facial rejuvenation procedures have raised the public's awareness of the potential benefits of using these cells in our efforts to reverse the visible signs of aging.
In order to address concerns emerging from claims relating to stem cell therapies in aesthetic plastic surgery, a joint task force of the American Society for Aesthetic Plastic Surgery (ASAPS) and the American Society of Plastic Surgeons (ASPS) was created. The task force was charged with examining the scope of treatments offered to patients and the available scientific evidence that supports the use of stem cells in aesthetic plastic surgery procedures and for the enhancement of fat grafting.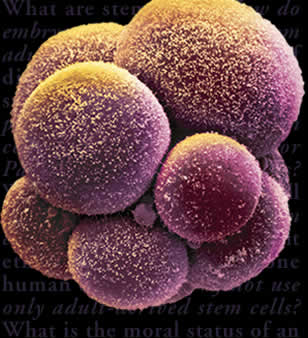 The scientific rationale for the use of adult stem cells in aesthetic procedures is based upon the ability of these cells to assist in the process of healing and regenerating tissues by the release of growth factors. However, clinical potential does not necessarily result in improved outcomes. The public fascination with stem cells and a growing internet presence has produced increasing concerns regarding advertising claims that have not been substantiated by scientific evidence including:
The implication that a better outcome will be achieved when stem cells are used in aesthetic surgery procedures.
Claims that stem cells can improve skin quality and fat grafting results.
Widespread marketing and promises of improved results using search terms that lack a defined meaning. For example, a Google search for "stem cell facelift" yields 197,000 results.
A lack of consistency in technique on how "stem cells" are incorporated into aesthetic procedures.
Claims of activating stem cells through methods that have not been verified for safety or using technology that is not FDA approved.
Currently, unconfirmed claims are being made and, unfortunately, patients and physicians are being bombarded with false and misleading "scientific evidence" that a device or procedure is "medically proven". While the scientific interest for the potential impact of stem cells seems justified, the great hope currently placed on stem cell therapies makes the public vulnerable to deceptive marketing.
Because of these claims, the task force has made the following recommendations to members of ASAPS and ASPS and their patients:
The marketing and promotion of stem cell procedures in aesthetic surgery is not adequately supported by clinical evidence at this time.
Until further evidence is available, stem cell therapies in aesthetic and reconstructive surgery should be conducted within well-controlled clinical studies that comply with current guidelines for human medical studies.
Extreme caution should be exercised when a physician is promising results from any treatment that sounds too good to be true.
Tags: Aging, Facial Aging, fat grafts, Non-Surgical, Plastic Surgery, volume loss
Written by Dr. Forley on September 24, 2011