Stress is a normal psychological and physical reaction to the ever-increasing demands of life. Juggling multiple responsibilities such as work, home life, care giving, and relationships can lead to excess stress. Stress can manifest itself in a variety of emotional, behavioral, and even physical symptoms that vary enormously among different individuals. The impact of stress on your efforts to maintain your results after body contouring surgery can be significant and needs to be understood so that it can be managed.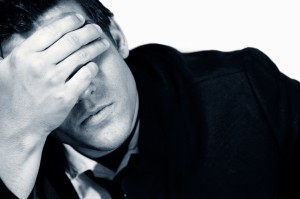 A variety of hormones are released by our body as it responds in a defensive manner to the external trigger of stress. Cortisol is a primary hormone associated with weight gain that gets released due to stress. An excessive amount of cortisol in your system with chronic stress can slow your metabolism. Weight gain will occur even with the same caloric intake and activity level that you had prior to the stressful period in your life. A slowed metabolism that is then paired with stress-induced cravings for less healthy food choices is a set-up for weight gain. There is also evidence that stress induced cortisol secretion increases the deposition of central, deep, stored fat within the abdomen that can be very difficult to reduce.
Common physical symptoms include sleep disturbances, muscle tension, muscle aches, headache, gastrointestinal disturbances, and fatigue. Mood changes, like irritability and depression, can be associated with stress due to alterations in your blood sugar levels. It is also known that people under stress have a greater tendency to engage in unhealthy behaviors, such as excessive use or abuse of alcohol and drugs, cigarette smoking, and poor exercise and nutritional choices. The symptoms of stress and changes in behavior need to be identified to help you implement successful stress reduction.
An important step in stress management is exercise. Since it evolved from a primitive "fight or flight" instinct, stress primes our bodies for action. Exercise on a regular basis helps to turn down the production of stress hormones and associated neurochemicals. Thus, exercise can help avoid the damage to our health that prolonged stress can cause. In fact, studies have found that exercise is a potent antidepressant that combats anxiety and aides many people in sleeping well. "Mindful" activities like yoga and Tai Chi can help you avoid the chronic, uninterrupted stress that is so harmful to your well being as well as your efforts to achieve a long lasting result from your body contouring procedure.
Tags: Body Contouring, maintenance after liposuction, Plastic Surgery
Written by Dr. Forley on September 12, 2011