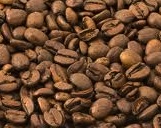 Caffeine is a stimulant that affects the central nervous system. It is found in coffee, tea, soda, certain foods and many medications. It usually reaches a peak level within one hour after consumption and lasts for 4-6 hours. The American Medical Association Council on Scientific Affairs states that there is likely no negative effect on health with moderate tea or coffee intake. An average or moderate amount of caffeine is present in three 8 oz. cups of coffee (about 250 milligrams of caffeine) or 5 servings of caffeinated soft drinks or tea per day.
The effect caffeine has on health has been widely studied. Here are a few pros and cons:
Pros
Caffeine can give you a burst of energy, increase alertness, and decrease fatigue. According to the Mayo Clinic, caffeine pills can also help in weight reduction but no studies show that it leads to permanent weight loss. There is some evidence that caffeine may improve short term memory, lower the risk of developing Alzheimer's Disease, and decrease the incidence of liver cancer. Prevention of Parkinson's disease and type 2 diabetes has even been linked to coffee consumption by some researchers.
Cons
People metabolize caffeine at different rates. Slow metabolizers may be prone to feeling jittery or suffer from heart palpitations even after one cup of tea. Caffeine consumption may also cause chronic insomnia, stomach discomfort, irritability, anxiety, and nervousness. It is also associated with high blood pressure. There is evidence that calcium absorption may be impaired by large quantities of caffeine leading to decreased bone density and osteoporosis. Caffeine is also known to cause or exacerbate symptoms of painful lumps in fibrocystic breasts. An increasingly serious problem is caffeine abuse from the use of energy drinks and dietary supplements that can lead to hospitalization for severe symptoms of tremors, vomiting, and chest pain.
Large amounts of caffeine during pregnancy is risky for the baby since it will travel through the bloodstream to the placenta. The baby will be directly affected by the stimulant activity of caffeine with an increased heart rate and metabolic rate. It is advisable not to have more than one or two cups of coffee, tea, or soda a week when pregnant.
You may have considered switching to decaffeinated beverages. However, remember that decaffeinated coffee contains some caffeine and 5-10 cups a day may equal the caffeine content of 1-2 cups of regular coffee.
Tags: anti-aging, diet, healthy eating habits
Written by Dr. Forley on May 30, 2013