A troublesome problem that accompanies the onset of wrinkles and skin laxity with aging is the development of age spots. They are primarily caused by years of exposure to ultraviolet (UV) light from the sun and are typically brown, black, or gray in color. They commonly appear on the face, chest, shoulders, upper back, arms, and hands. The pigment in the upper layer of skin (epidermis) that gives your skin its normal color is called melanin. The tan that is created from exposure to the UV rays of the sun is the result of accelerated melanin production. This is the skin's defense mechanism to protect the deeper layers of skin from damage. On areas of the skin that have years of frequent and prolonged sun exposure, age spots appear when melanin becomes "clumped" or is produced in particularly high concentrations and is known as hyperpigmentation.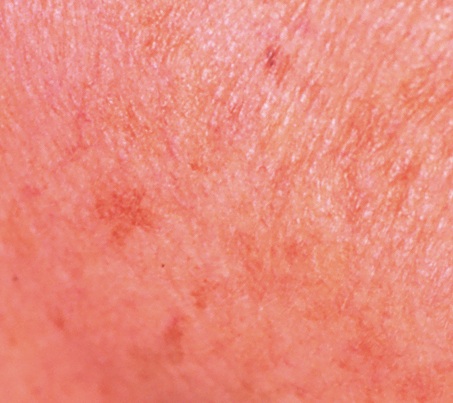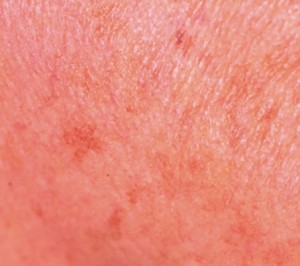 Although anyone can develop age spots, you may be more likely to develop the condition if you have light-colored or fair skin, have a history of frequent or intense sun exposure, or have a genetic predisposition to extra production of melanin.
When to be Concerned
Although you may not like the way age spots look, they are usually harmless and don't require medical care. You should see your doctor if the following changes occur to make sure a skin cancer, such as melanoma, is not present:
Dark pigmentation
A rapid increase in size
An irregular border
An unusual combination of colors
Itching, redness, tenderness, or bleeding
A Treatment Strategy for Age Spots
The cosmetic treatment of age spots requires a multifaceted approach to be successful.  Dr Forley utilizes a program of topical lightening products, the Fraxel® DUAL 1550/1927 laser, and sunscreens to achieve a beneficial outcome for his patients.
Topical Lightening Products
Prescription bleaching creams containing hydroquinone, often in combination with Retin-A and a mild steroid, may gradually fade age spots over several months. However, a significant number of patients will develop irritation and increased sun sensitivity from the use of hydroquinone on their skin.
Lumixyl™ Topical Brightening Crème is a lightening cream that utilizes naturally occurring peptides to decrease the availability of tyrosinase, the skin enzyme that is required for the production of melanin. Hyperpigmentation and age spots will improve over a period of 2-3 months of daily use and can be combined with Retin-A to enhance the result. Lumixyl™ does not cause the skin irritation or sun sensitivity that can result from the use of hydroquinone based lightening products.
Elure™ is a new lightening cream for treating age spots. The active ingredient is Melanozyme™, which is based on the naturally occurring enzyme lignin peroxidase, and helps to reduce melanin in the skin. It can be used in combination with Lumixyl™ to yield improved results in resistent age spots.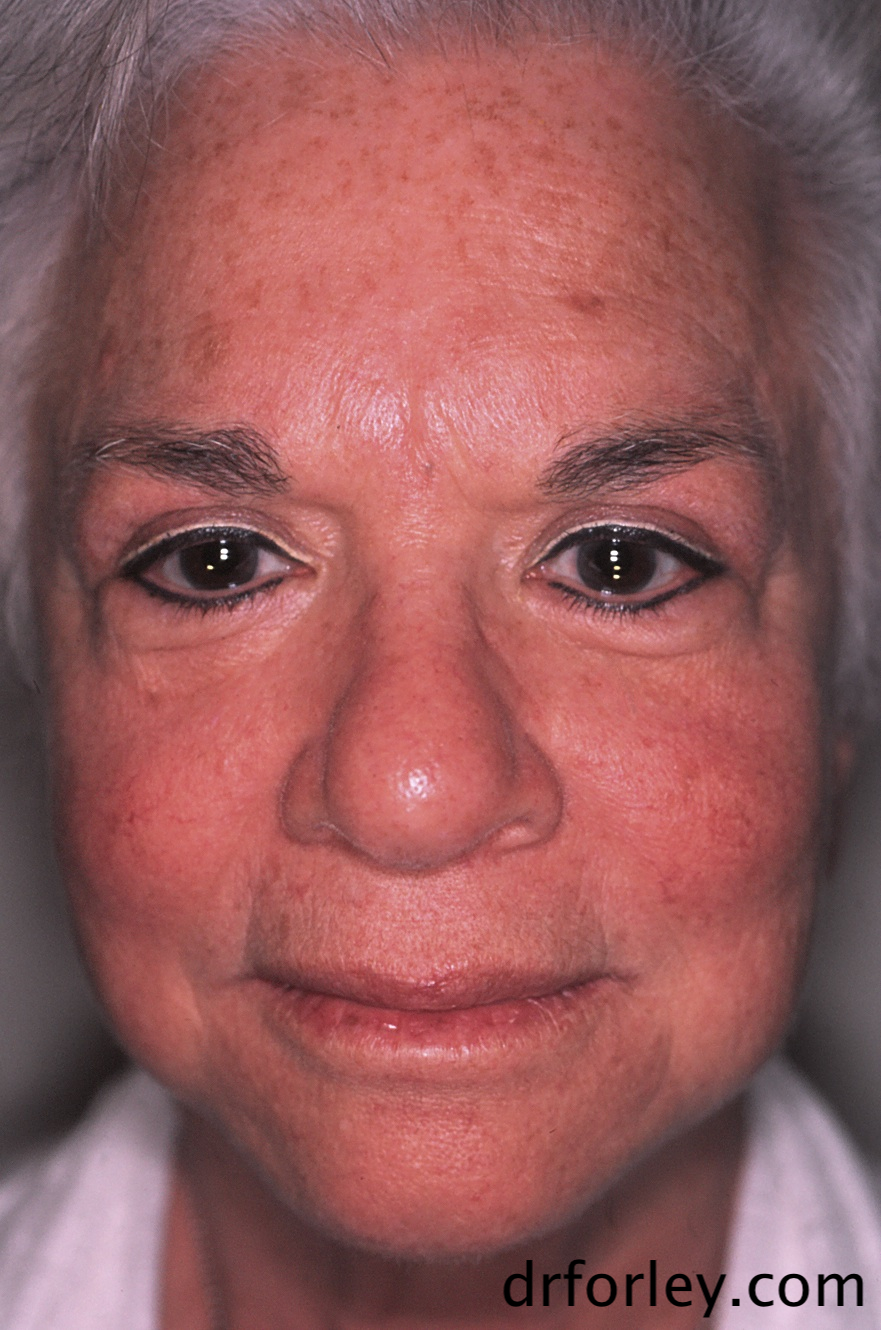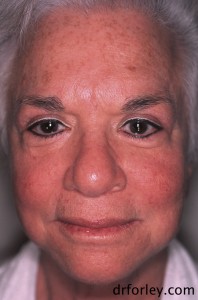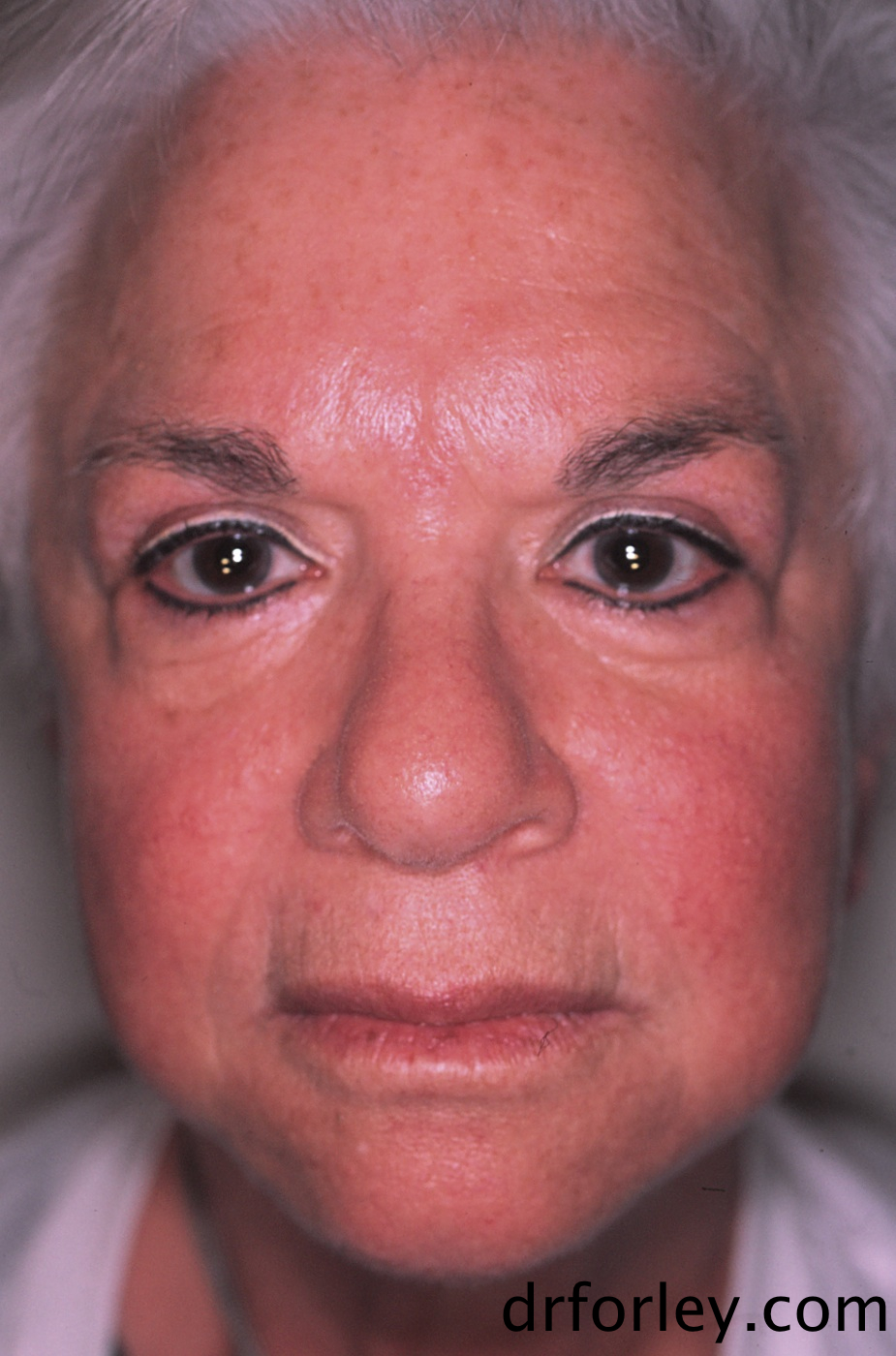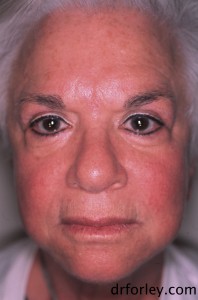 Laser
Dr Forley uses the Fraxel® DUAL 1550/1927 laser to treat age spots with limited downtime. The two wavelengths of energy are delivered in microscopic treatment zones, which do not affect the surface layer and enable rapid healing. Redness and swelling of 2-4 days duration with flaking and exfoliation occurring during the first week can be expected. Treatments with the Fraxel® DUAL laser typically require 3-5 sessions at monthly intervals. Age spots fade gradually over several weeks or months following each treatment. Dr. Forley uses Lumixyl™ as a pre-treatment for 4 weeks prior to the start of the Fraxel® DUAL laser series and between each laser treatment to maximize the lightening of age spots.
Sun Protection
Any effort at treating age spots will be counteracted by exposure to the UV rays of the sun. It is imperative to utilize sun protection if you want to benefit from the age spot treatments discussed. Dr. Forley recommends physical sunscreens, such as EltaMD®, because of their long lasting, broad spectrum UVA and UVB protection.
Tags: anti-aging, EltaMD, elure, Facial Aging, fraxel, Laser, Lumixyl, sunscreen
Written by Dr. Forley on August 20, 2012