The decline in skin quality that occurs with age is partially the result of a diminished ability to neutralize the damaging effects of electrons known as free radicals on skin elasticity and collagen density. Antioxidants are produced by the body to defend itself against the harm being done by free radicals.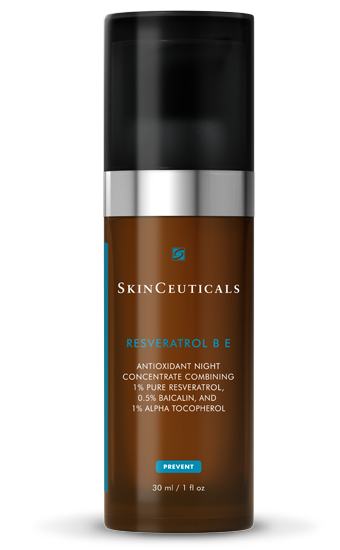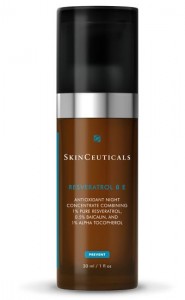 Resveratrol B E is a new addition to the well known SkinCeuticals collection of antioxidant skin care products. It combines resveratrol with baicalin and Vitamin E to provide a triple antioxidant boost to the skin's own defense mechanisms against cell damage.
Clinical trials demonstrated that with nightly use of Resveratrol B E there was a significant improvement in firmness, smoothness, elasticity, and overall radiance of the skin.
Dr. Forley has added Resveratrol B E to the antioxidant skin care regimen he recommends to patients. As an evening treatment, it complements the environmental protection provided by the morning application of the antioxidants CE Ferulic and Phloretin CF.
Tags: anti-aging, Skin Care, Skinceuticals
Written by Dr. Forley on April 30, 2014