Patients who have facial surgery are often concerned with how best to maintain and improve upon their result. The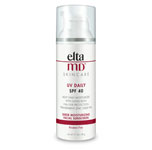 first step that is emphasized is sun protection. If a patient does nothing else, minimizing UVA and UVB contact will reduce exposure to the environmental factor most responsible for the appearance of aging. Consistent application of an effective sunscreen such as eltaMD will reduce collagen and elastic fiber damage. As a result, recurrent sagging, skin laxity, and wrinkles will be lessened thereby prolonging the benefits of the surgery.
Dr. Forley utilizes the VitaMedica Recovery Support Program to provide nutritional supplements that are important to support the healing process following surgery. Once the initial phase of healing is done, Dr. Forley recommends transitioning to VitaMedica's Anti-Aging Formula. It is a well balanced blend of vitamins and supplements that continue to benefit the skin long after surgery has been completed.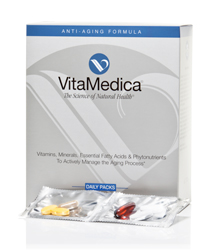 Facelift surgery creates more youthful contours and removes excess skin. However, it does not change skin quality. The Fraxel®Dual laser provides an effective means to improve skin texture and wrinkles as well as treat age spots. It improves skin quality in a way that surgery does not and a series of 4 monthly sessions is often recommended beginning three months following the facelift.
Finally, Dr. Forley likes to implement a comprehensive skin care program with all his facelift patients. The active components in  SkinCeuticals and SkinMedica include growth factors, antioxidants, and hydrating/exfoliating products that will give the aging skin a more youthful appearance. Improved skin quality will complement the lifted facial contours achieved by the surgical procedure.
Tags: Aging, EltaMD, Facial Aging, Fraxel Laser, Nutrition, sunscreen, VitaMedica
Written by Dr. Forley on March 14, 2014