After weight loss surgery, resuming normal life can be a challenge. The most significant change is the amount of food that can be eaten. Most weight loss surgeries reduce stomach capacity to a few ounces or less of food or liquid. This means that there will be less energy, in the form of calories, available for daily activities. Recovery time will vary but many people return to normal activities within six weeks of the surgery.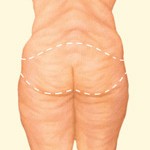 The reduction in the amount of food that can be consumed assists in the weight loss that results following surgery. Those who lose considerable weight are left with loose or excess skin in various parts of their body. A variety of cosmetic procedures are available to help remove this sagging skin and improve body contour. For example, a body lift removes excess skin and fat from the abdomen, hips, thighs and buttocks. Abdominoplasty tightens muscle and removes excess abdominal skin and fat. A brachioplasty or arm lift will tighten the sagging upper arm skin that frequently accompanies weight loss in the rest of the body. A mastopexy or breast lift is often combined with procedures to tighten the loose skin in the lateral chest that remains after weight loss.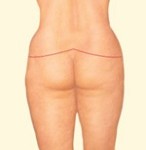 It is important to understand the there will be permanent scars from all these procedures. However, the incisions are designed to make the final scars as inconspicuous as possible. Patients usually feel that the benefits of the surgery are worth the scars that are needed to produce the desired result. During the initial consultation with Dr. Forley, the body contouring procedures that are recommended and the sequence in which they should be performed will be discussed. In general, once the ideal body weight is achieved following weight loss surgery, it should remain stable for 4-6 months before any body contouring procedures are performed.
Tags: arm lift, Body Contouring, body lift, body shaping, breast lift, Tummy tuck
Written by Dr. Forley on June 20, 2012