BELOTERO BALANCE® is an injectable filler composed of hyaluronic acid that was recently FDA-approved for the treatment of moderate-to-severe facial wrinkles and folds. Immediate correction is achieved with BELOTERO BALANCE® due to its elastic and cohesive properties that enables it to integrate into the dermal skin layer in a manner that is undetectable.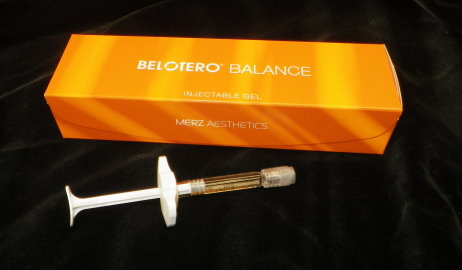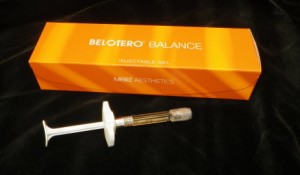 The muscle that encircles the lip, known as the orbicularis oris, is responsible for lip animation. Expressions during speaking, eating, and lip puckering contribute to the onset and deepening of the vertical lines produced by this muscle as it contracts. The appearance of these vertical lines as we get older is worsened when combined with a history of sun exposure, smoking, and the thinning of the skin that occurs with aging.
Treatment options using lasers and dermabrasion have met with varying degrees of success. Superficial lines may be improved with minimal risk. Deeper lines, however, require more intensive treatment with increased downtime for healing, possible alteration of the natural skin color, and inconsistent improvement of the lines. In either case, the continued contraction of the muscle will cause a recurrence of the lines over time.
Although Dr. Forley has used hyaluronic acid fillers successfully for many years to treat deepened folds around the mouth and for enhancement of the size of the lips, the vertical lip lines remained a challenge due to the need for a more superficial injection of the filler within the dermis. This could result in visible ridging or swelling of the treatment area due to the type of biphasic chemical cross-linking used in existing hyaluronic acid gel products. A new type of cross-linking technology with unique properties is used in BELOTERO BALANCE® to produce a smoother, thinner type of non-particle hyaluronic acid that can be used to treat even the most superficial etched vertical lip lines with smooth and natural looking results.

A very fine needle is used for the injections and numbing cream or a nerve block can be used for optimal comfort during the 15-20 minute treatment. Any minor swelling and redness after the procedure will generally subside rapidly. If a bruise occurs, it may be hidden with a concealer until it disappears.
The duration of effect varies but averages between 6-12 months at which time re-treatment is performed. Additional areas that can benefit from BELOTERO BALANCE® are the tear troughs and superficial, etched lines in the skin around the eyes, the cheeks, and the neck.
Tags: BELOTERO BALANCE, dermal fillers, Facial Aging, hyaluronic acid, injectable fillers, Non-Surgical, wrinkles
Written by Dr. Forley on February 27, 2013