Body dysmorphic disorder is a condition in which there is an intense obsession over appearance and body image, often for many hours a day. People with this condition believe their appearance is so shameful that they don't want to be seen by anyone. It can result in a combination of personal anguish, occupational failure, and social isolation. Numerous cosmetic procedures are frequently sought to try to "fix" the perceived flaws, but a satisfying outcome is never achieved. Body dysmorphic disorder is also known as dysmorphophobia, the fear of having a deformity. Here we will discuss the symptoms, causes, and treatment.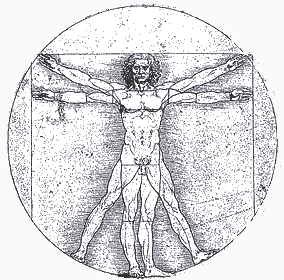 Symptoms
An obsession over any aspect of the body is possible in body dysmorphic disorder but common areas involved are the nose, hair, skin, complexion, wrinkles, acne and blemishes, baldness, breast size, muscle size, and genitalia. Signs and symptoms include:
Strong belief that an abnormality or defect is present that creates an ugly appearance
Belief that others take special notice of your appearance in a negative way
The need to seek reassurance about your appearance from others
Frequent cosmetic procedures with little satisfaction
Excessive grooming, such as hair plucking
Extreme self-consciousness
Comparison of your appearance with that of others
Avoidance of social situations
The belief that excessive makeup or clothing must be used to camouflage perceived flaws
The body feature that is focused on may change over time. It is possible to become so convinced about perceived flaws that someone with this disorder becomes delusional about their appearance regardless of objective evidence to the contrary.
Causes
Body dysmorphic disorder may result from a combination of causes such as:
Brain chemical differences – naturally occurring brain chemicals called neurotransmitters, which are linked to mood can play a role
Structural brain differences – certain areas of the brain may not have developed properly
Genes – common in people whose biological family members also have the condition
Obsessive-Compulsive Disorder- increased frequency of body dysmorphic disorder in those with OCD
Environment – life experiences, society, and culture may contribute if they involve negative experiences about the body or self-image
Treatment
Shame and embarrassment about perceived appearance flaws may keep someone from seeking treatment for body dysmorphic disorder. Poor insight into the underlying nature of the illness often results in refusal of a psychiatric referral. However, it is imperative to realize that evidence of any signs or symptoms of body dysmorphic disorder requires the attention of a healthcare professional. Improvement has been achieved with the use of serotonin uptake inhibitor medication and cognitive behavior therapy to encourage self-esteem, modify distorted thoughts, and develop coping strategies. Body dysmorphic disorder usually doesn't get better on its own and, if untreated, it may get worse over time and lead to self-destructive thoughts and behavior.
Tags: Plastic Surgery
Written by Dr. Forley on September 22, 2012