Revision procedures are sometimes required to improve the results of breast surgery or handle problems that might develop following surgery. Recent clinical evidence has demonstrated the value of using a biologic tissue support layer or matrix to reinforce weakened tissues and enhance natural tissue regeneration. Strattice™, a sterile sheet of porcine dermis from which the cells have been removed, is now being used by Dr. Forley to provide not only the reinforcement of thin, sagging tissues, but a scaffold-effect to support new cell growth. The long-term success of revision procedures of the breast has been enhanced with use of this technique.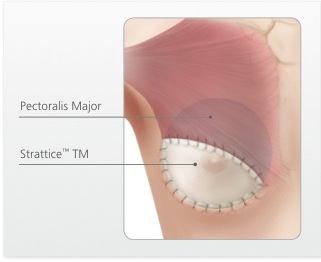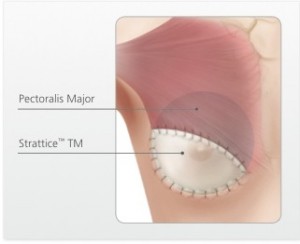 Clinical Uses for Strattice™
Reinforce the desired position of the breast
Redefine the location of the fold under the breast by providing support inferiorly or laterally
Correct complications that may occur after breast implant surgery, such as bottoming out, fold malposition, and symmastia
Minimize the need for the use of additional muscles to provide a supportive covering layer in the breast
Reinforce thin breast tissue when implant ripples and wrinkles are present
Correct capsular contracture or hardening of the breast after implant surgery
Aid in augmentation mastopexy to enable a stable, long term breast lift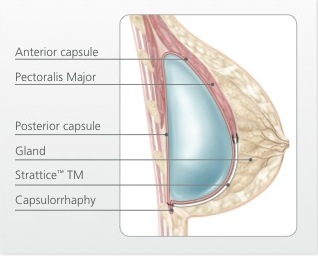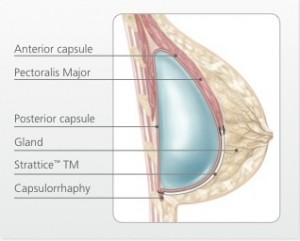 In Part 2, we discuss in more detail how Strattice™ has provided a way to handle each of these clinical situations.
Tags: Breast Augmentation, breast implants, breast lift, Capsular Contracture, mastopexy, Strattice, Symmastia
Written by Dr. Forley on March 13, 2016