Posts Tagged 'facelift'
CRISALIX 3D IMAGING
Submitted on December 3, 2016
Source: Crisalix Dr. Forley is pleased to introduce the Crisalix 3D imaging simulator tool to assist you in visualizing the potential outcome of a variety of procedures inc...
Read More >>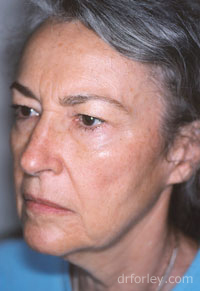 FACELIFTS: THE WIND TUNNEL MYTH
The wind tunnel look following a facelift is a pulled, tight appearance that flattens t...

ARNICA MONTANA: HOW DOES IT WORK?
Bruising and swelling may result from both surgical and non-surgical treatments. Fre...